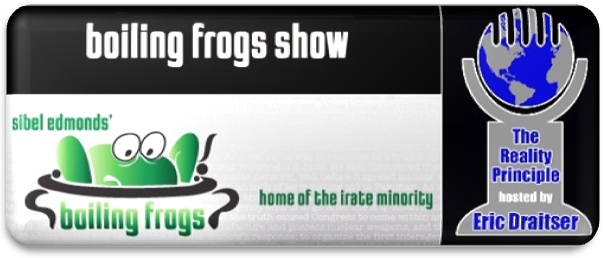 "The Mythology of Democracy" with Sen. Mike Gravel
This week, Eric sits down with former presidential candidate and senator from Alaska, Mike Gravel. He and Eric discuss the life and legacy of Hugo Chavez as well as the difficult times ahead for Venezuela. Sen. Gravel discusses his experiences in Congress and his first-hand understanding of the interaction of political and corporate power. Additionally, Mike explains how his presidential campaign in 2008 gave him a unique insight into the total lack of character and integrity of President Obama, as well as the degree to which political discourse in the United States has degenerated into unabashed warmongering. Sen. Gravel also discusses the need to transform the political institutions of the US, remaking the representative republic into a more direct democracy. Eric and Mike critically examine the theory behind this model and they destroy the mythology that the United States is a "democracy".
Podcast: Play in new window | Download (Duration: 12:23 — 5.7MB) | Embed
One of the leading opponents of the Vietnam War, Senator Gravel was one of the first current or former elected officials to publicly oppose the planned invasion of Iraq in 2002. He appeared on MSNBC prior to the invasion insisting that intelligence showed that there were indeed no weapons of mass destruction, that Iraq posed no threat to the United States and that invading Iraq was against America's national interests and would result in a disaster of epic proportions for both the United States and the Iraqi people.
Today, more than four years into the invasion, the death toll of U.S. troops has climbed over 3,300 with over 50,000 more permanently maimed, some having lost limbs, others their sight. Tens of thousands more are afflicted with Post Traumatic Stress Disorder (PTSD) and urgently need psychological care. The Iraqi civilian death toll nears three-quarters of a million, and still there remains no end in sight to the bloodshed.